---

---
Listen to or download this special holiday track:
Prof. "Louie" & the Crowmatix
have recorded
"Holiday Time is Here"
a new original holiday song at their studio,
LRS Recording Studios, Hurley, NY with
The Chambers School Choral Ensemble
and
Mona J. Stovall
, Choral Director and
Anna Brett
, Principal.
These 15 students, all eight and nine years old from the Kingston, NY area, sang beautiful harmonies throughout.
CLICK HERE TO PHOTOS OF THE SESSION !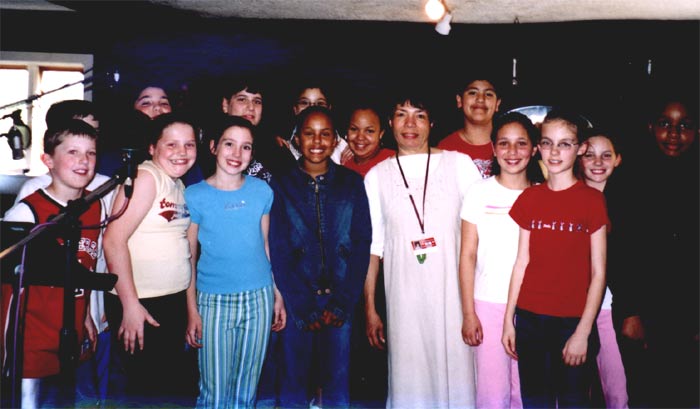 Professor "Louie" & The Crowmatix
with
The Chambers School Choral Ensemble
Mona J. Stovall, Choral Director
and
Anna Brett, Principal
"Holiday Time is Here"




Year: 2004
Woodstock Records

TRACKS: Just click on the song title and download or play the MP3 on your computer.

01 | - "Holiday Time is Here" (MP3)

02 | -"Holiday Time is Here" (Real Audio)


All tracks property of Professor Louie & The Crowmatix - © 2004 - Woodstock Records




HOME